Deuli Mutt Deserted, Gadakantunia Abuzz
with Activity

BY: SUN STAFF CORRESPONDENT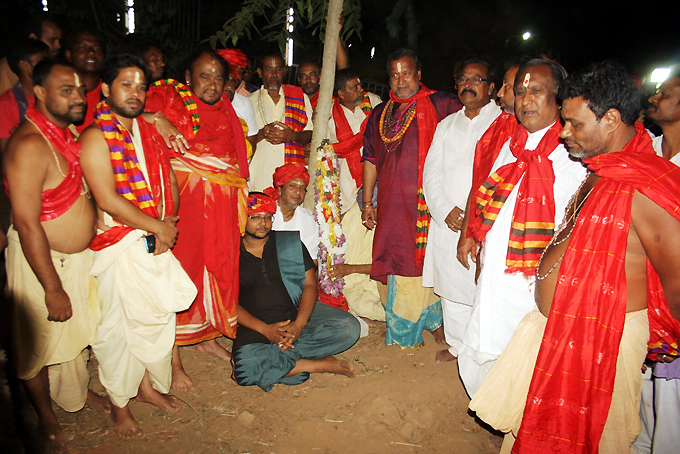 Priests reach near Sudarshan's Neem tree on Tuesday night
[ Photo: Sampradaya Sun ]



Apr 14, 2015 — JAGANNATHA PURI, ORISSA — After nearly a fortnight of religious festivities, Deuli mutt at Kakatpur in Puri district wore a deserted look after Banajaga Yatris on Tuesday shifted to Gadakantunia village on the city outskirts, where the Neem tree for Lord Sudarshan's idol was found on Sunday.

As per tradition, Brahmins will consecrate the tree on Wednesday. The Banajaga Yatris (Daitapati servitors of Jagannath Temple) had been staying at Deuli mutt since April 2. They began their barefoot expedition from Puri in search of holy Neem trees on March 29.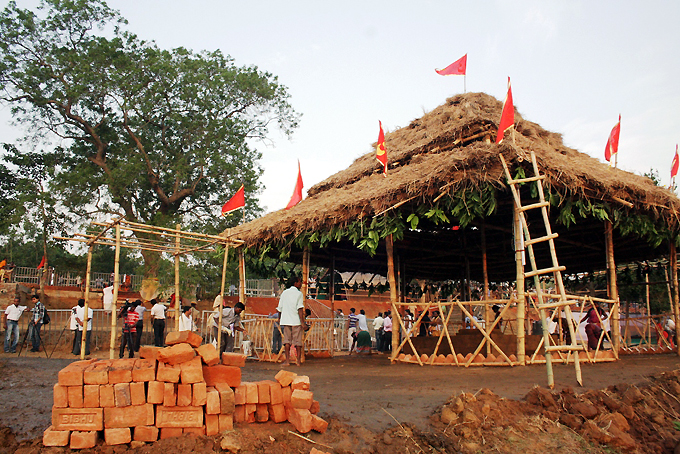 Temporary shed made for servitors to stay near the tree
[ Photo: Sampradaya Sun ]



"We left the Deuli mutt with heavy hearts as we were emotionally attached to the holy place since April 2. We had last visited Deuli in 1996 Nabakalebara," said Daitapati Nijog's President, Ramakrushna Dasmohapatra.

Gadakantunia village was packed like sardines as devotees in large numbers flocked to cheer the servitors. "I am elated after getting an opportunity to see the Nabakalebara ritual," said Sanjukta Pani, a devotee from Jagatsinghpur.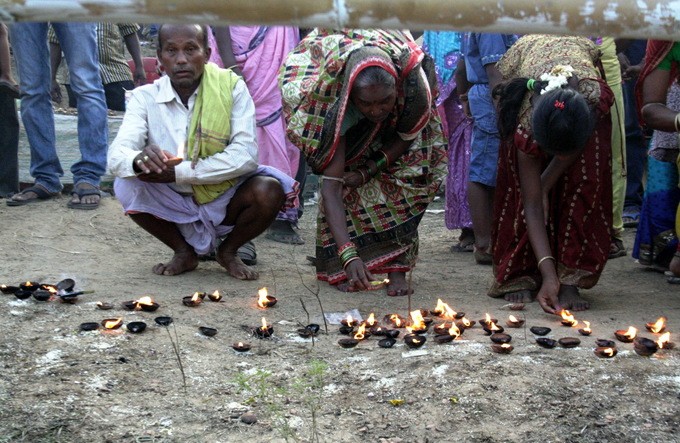 Devotees flock the village and light traditional lamps
[ Photo: Sampradaya Sun ]



Police were caught unaware after the crowd swelled, from afternoon till night. Taking advantage of the "thin" security arrangements, devotees gave cops the slip and went close to the tree. "We have enhanced the security. We appeal to the devotees not to come close the tree as it might interrupt the ritual," commissioner of police R. P. Sharma said. Earlier in the day, DGP Sanjeev Marik visited the place and reviewed security arrangements. "If required, we will deploy more platoons for the smooth conduct of the ritual," Marik said.

As per practice, Daitapati servitors and Brahmins will conduct a yagna near the tree on Thursday and Friday. "We will not eat or drink till the end of the yagna. The tree is likely to be cut on Saturday. Leftover parts of the tree would be buried at the same place," said Jogendra Dasmohapatra, another servitor. The log will be transported to Puri in a bullock cart. Announcement of locations of the trees for Lord Jagannath and siblings Balabhadra and Subhadra will follow suit, with gaps every seven days.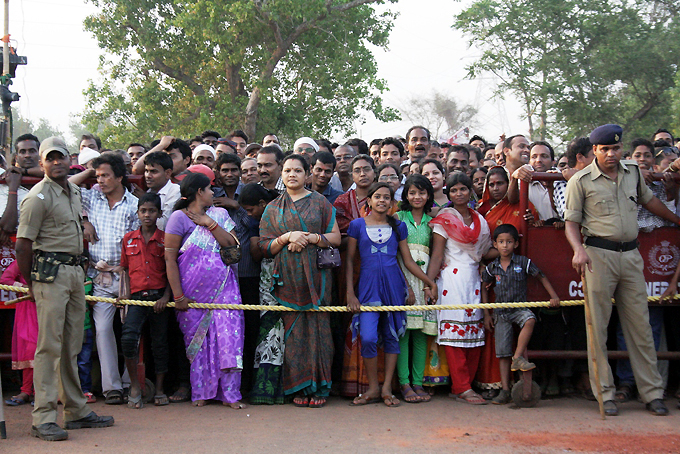 [ Photo: Sampradaya Sun ]