PERSONALS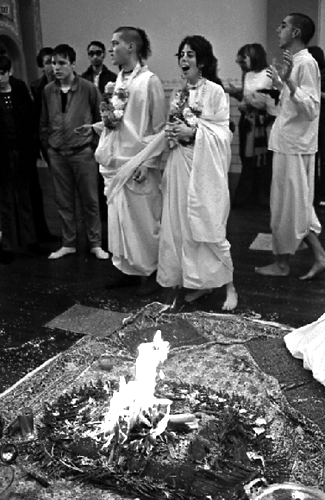 Seeking Devotee Husband
Hare Krsna. I'm 32 years old and looking to marry a devotee husband. Somebody who loves chanting and regularly going to the temple. Hopefully initiated already or looking to get initiated and interested in raising Krishna conscious children. Please email me. varunialexander@gmail.com .
Submitted by Varuni Alexander, January 9, 2018
Wishing to Contact Bhakti-prema dasa
I would like to make contact with a disciple of Srila Prabhupada called Bhakti-prema, otherwise known as Prem Yogi. It has to do with the Bhu-mandala discussion he was involved in and work on the Bhu-mandala map with Tamal Krishna Goswami, Yasodanandana dasa and Pushkar dasa. Please contact me at mayesvara.das@googlemail.com.
Submitted by Mayesvara dasa, December 16, 2017
Seeking Krishna Conscious Relationship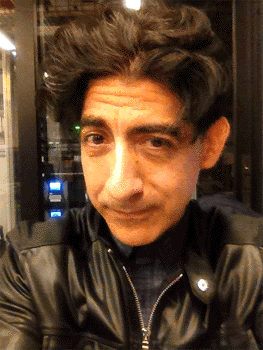 Bhakta looking for a MataJi devotee for KC relationship. I am 53 year old bhakta born and currently living in Los Angeles who has practiced off and on since 2008. I am looking for a like minded devotee who is practicing or not fully practicing and wishes to develop in a Krishna Conscious relationship. I am looking for mutual compatibility and attraction. You can contact me directly at bhaktadavidmarcus@google.com.
Submitted by David Marcus, September 05, 2017
Looking for Krishna Conscious Woman for Marriage
Hare Krishna!! I was born in Vaishnav family and tried to follow Lord Krishna throughout my life. With Krishna's grace I have attained good education (Master's degree in the field of technology). I intend to maintain good balance between spiritual life and material life while growing Krishna Conscious family. I am 38 years old, East Indian looking for Krishna Conscious spouse in North America continent (that is where I am located). If you are interested in knowing more about me, feel free to contact me at kautilya108@gmail.com. Haribol, Prem.
Submitted by Prem, November 19, 2016
Seeking a Devotee for Marriage
My name is Chandra Bhanu from Vrindavan. I'm 23 year old. I'm looking a western girl to marry. If she is older no problem, but I wont marry any divorced girl. Please reply to me at:
nigamchandrabhan34@gmail.com.
Submitted by Chandra bhanu das, September 22, 2016
Looking for Marriage Partner
Hare Krishna!
I am seeking a girl for marriage who should be a devotee or trying to be one. I live in Patna, Bihar doing MD after MBBS. Preferably the girl should be from medical field but its not hard and fast.
My age is 31, never married, height 5 feet 11 inches. I am not initiated yet but preparing for it. Please contact me on my email id, sushant17saurabh@gmail.com or Mobile no. 9308168183.
Thanks.
Submitted by Sushant Saurabh, September 10, 2016
Looking for Marriage/Companion
marymont49@gmail.com.
Submitted by Radhika Rani dd, December 01, 2016
Seeking a Wife
Hare Krishna
I am an Initiated Vaishnava, originally from India and closely associated with ISKCON Sydney, Australia for the past few years. I am 28 years young, looking for a female match who is a devotee of Lord in spirit. She should be between 23 and 28 years of age, who is formally educated in material life, working and can be anywhere (though preferably in Australia). I believe in Spiritual bhakti of Krishna in balance with work, life, adventures, fun and helping others where possible. If you are interested, please drop a mail to astrotechie@yahoo.com. Thanks!
Vamshi das

Submitted by Vamshi das, July 18, 2016
Seeking Krsna Conscious Spouse
Single East Indian KC mom, 40 yrs old with grown up son, seeking a KC spouse. I am initiated devotee, have been in KC for 15+ yrs, for further info contact mayasridevi108@gmail.com .
Submitted by Maya Sri devi dasi, July 10, 2016
Seeking Working Partner in Ukraine
I am very curious to promote "Vegetarianism and Healthy life style" in Ukraine as the beginner. For this activity, I need someone with the following qualities:
(1) must be vegetarian
(2) little bit knowledge of English
(3) ready to spend ideas with open-minded
(4) to be ISKCON devotee is an additional but not required
Please write with full details and photo as I strongly support and want to do with a good working partner in Ukraine.
Thanks,
Prof. A. Patel
apatel414@yahoo.com
Submitted by Prof. A. Patel, January 20, 2016
Seeking Devotee Woman for Marriage
Hare Krishna.... My name is Rana, living more than 26 years in Germany. I am a devotee of ISKCON in Germany and am looking an ISKCON devotee woman for marriage. My telephone number is: 0049 - 1525-2446295. Please write me an SMS.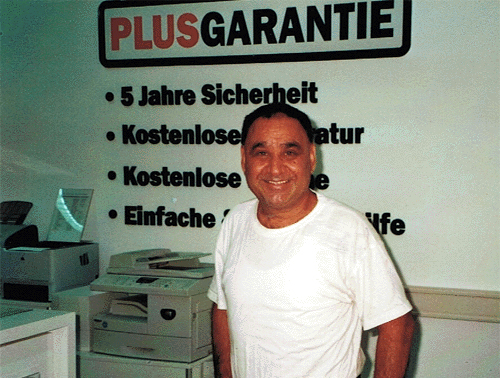 Submitted by Rana, January 20, 2016
Want to join me on an American Hare Krishna pilgrimage?
Retired senior citizen, Vietnam veteran, musician seeking the association of a devotee to accompany me on a year-long pilgrimage of all the Hare Krishna temples & farm communities in the USA, maybe playing some gigs along the way at coffee shops or open mics (singer/acoustic guitarist, into bluegrass, classic rock, folk, gospel, pop), and possibly doing some bhajans in public parks. I plan to do a blog of my experiences.
I'm currently fixing up an older 20' fully contained RV. My plan is to attend the full daily program at each place and do some service. Sadhana is important as I tour around the country, camping at National & State parks along the way between stops. Looking for someone who has the time and willing to join me on this fun adventure, helping with driving and expenses. If interested, please contact me at alohaskywalker108@yahoo.com.
Submitted by Bhakta Chris, October 23, 2015
Seeking a Wife
Hare Krishna
I am a member of ISCKON and regularly do seva at ISKCON centers in New York/New Jersey area and in Denver Colorado, as well as LA California. I am looking for a female match who is a devotee of Lord in spirit. She should be between 28 and 34 years of age and in USA only. I don't have major demands but I am looking to have a family. In case you are not interested in children, we are not good match. I believe in Spiritual bhakti of Krishna in balance with work, life, adventures, fun and helping others where possible. If you are interested, please drop a mail to sharoid240@gmail.com. Thanks!
Submitted by G. Pattu, September 23, 2015
Seeking in Los Angeles
My name is RadheRadhe. I live in Los Angeles. I go to temple in Culver City every day. I do attend temple actively. I am single, 50 yrs. old, graduate, female. Looking for American Krishna devotee, age no bar... My email is sunnym6666@gmail.com.
Submitted by Sunny Patrick, September 21, 2015
Looking for Marriage with a
Krishna Conscious White Lady
Hare Krishna! I am looking for my life partner. I have never been married and don't have any kids. I would like my future wife to be single with no kids as well. I am an educated, caring, loving and respectful person currently living in Tennessee, USA. I am working as a Professor of Electrical and Computer Engineering in a reputed University. I did my Master's and Ph.D. degrees from Florida. I love to be active and enjoy life the fullest when I am not teaching or doing research. I love playing soccer, tennis and anything fun. I love watching football, baseball, basketball, soccer and tennis. I love to sing, listen to music, watch movies and go to nice restaurants in my free time. I have a desire to travel to wonderful places in the world. I like hiking, going to waterfalls and beaches. I am very responsible, open-minded, kind and fun-loving. I love good conversation and I can carry conversation about broad range of topics. I am mainly looking for a Krishna conscious White/Caucasian lady. If interested, please feel free to email me at:
subhoneel29@gmail.com.
Thank you very much.
Submitted by Indranil Bhattacharya, August 22, 2015

| The Sun | News | Editorials | Features | Sun Blogs | Classifieds | Events | Recipes | PodCasts |

| About | Submit an Article | Contact Us | Advertise | HareKrsna.com |
Copyright 2005, 2016, HareKrsna.com. All rights reserved.