A Glimpse Into Devotional Life at 340 West 55th Street, Part 6

BY: BHAKTA JOHN JAGANNATHA


Bhaktivedanta Book Trust
Feb 18, NEW YORK (SUN) — Random Remembrances - The Story of Butter and Fire (A Third Person Narrative)
More than once upon a time there was a young man named John who joined the Hare Krishna Movement. He was not exactly pious having engaged in illicit sex life and intoxication and gambling and meat eating prior to his affiliation with the International Society for Krishna Consciousness. He was a mix of all four of the above mentioned types of pious men who render devotional service to the Supreme Lord. He was certainly experiencing a distressful material existence, he was in need of money, he was somewhat inquisitive about life in general and he had been subconsciously searching, during his brief existence, for the Absolute Truth.
FULL STORY



BY: MAHAVIDYA DAS (ACBSP)

Feb 18, UK (SUN) —
Following the recent public announcement from Bhaktivedanta Manor that...
they would NOT be accepting the latest issue £5.00 notes due to the fact
that animal fat had been used in the manufacturing process...
(December 1st 2016)
this recent statement has just been released from Bhaktivedanta Manor.
Bhaktivedanta Manor
Statement on Tallow Bank Notes
16 February 2017
FULL STORY


Prabhupada You Are
Your Own Successor

BY: CAITANYA DAS

Feb 18, MANCHESTER, ENGLAND (SUN) —
Prabhupada you are your own successor
you live within your teachings
if we could carry them out
if we could formulate them precisely
then there will be no doubt
of what to do and how to do it
the mahajans make it clear
the mind of your sincere follower
close to your heart and near
the symptom will be mercy
distributed to one and all
FULL STORY


Dialectical Spiritualism: Gottfried von Leibnitz, Part 3

BY: SUN STAFF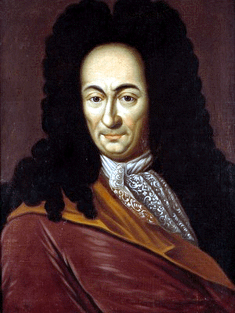 Feb 18, CANADA (SUN) —
Gottfried von Leibnitz (1646 - 1716)
Syamasundara dasa: Leibnitz says that innate truths are governed by the principle of contradiction. That is, the opposite of the truth is impossible to conceive.
Srila Prabhupada: The opposite is maya.
FULL STORY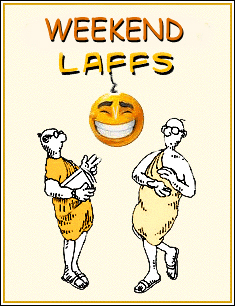 Feb 18, CANADA (SUN) — The Sun's weekly cartoon series.
FULL STORY


Devamrita Maharaja's "Solution"

BY: SUN STAFF

Feb 16, CANADA (SUN) — The following email was distributed by Aniruddha das. It concerns a statement made by Devamrita Swami regarding a sexual abuse situation in Australia, and the resultant flack it has caused in the general devotee community. The content of the email is disturbing, to say the least. The writers suggests that sannyasis should have 'full impunity', and the protection of their reputations should be our 'utmost mission'.
FULL STORY


Lord Caitanya and Lord Krishna Only Come Here "Once" in a Day of Brahma

BY: GAURAGOPALA DASA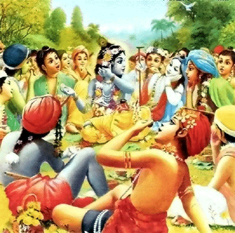 Bhaktivedanta Book Trust
Feb 16, AUSTRALIA (SUN) — The great Sankirtan Movement of Lord Caitanya Mahaprabhu is a great gift to the world and a very rare event. Many take it for granted without realizing how rare Lord Caitanya's appearance actually is as He comes once in every day and night of Brahmā. That is once every 1,000th Kali-yuga in the cycle of Maha Yugas.
There are 4 Yugas to a Maha Yuga. Lord Caitanya appears ''once'' in a Kali-yuga with His Sankirtan Movement out of every one thousand Maha yugas that take 12 hours of Brahma, during the day which is 4 billion 320 million human years.
FULL STORY



BY: SUN STAFF

Feb 16, CANADA (SUN) — From Krsna-kathamrta by Srila Bhaktisiddhanta Sarasvati.
APPEARANCE OF THE DIVINE
The appearance of Godhead in this world implies the co-appearance of all His Divine paraphernalia. Godhead must not be conceived as in any way separable from His entourage. Godhead shorn of any of His paraphernalia is a delusion. In the same way the appearance of divine paraphernalia involves the appearance of the divinity. The two are distinct yet inseparable forms of the one Supreme.
FULL STORY


Dialectical Spiritualism: Gottfried von Leibnitz, Part 2

BY: SUN STAFF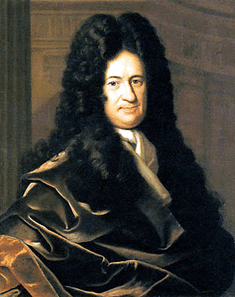 Feb 16, CANADA (SUN) —
Gottfried von Leibnitz (1646 - 1716)
Syamasundara dasa: Leibnitz agrees that the mechanics of nature serve to fulfill God's purposes.
Srila Prabhupada: Yes, that's it. All the laws of nature are working under Krsna's direction.
FULL STORY



BY: ANONYMOUS DEVOTEE DAS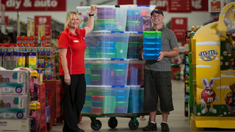 Feb 14, NEW ZEALAND (SUN) — "I am the doer."
This article will focus on the ISKM 'Food for Families' bhoga distribution program run by Hanuman das, who prefers to remain incognito using his karmi name, Martin Reading.
Hanuman das, once famous in New Zealand for his online ISKCON guru bashing, now prefers to sport a 'nice guy' profile, seeking donations from everyone and anyone. Dressing up like a geriatric school boy, this hypocRitvik will go to great lengths to deny his connection with the Sankirtan movement.
FULL STORY


'Violation of copyright': Bombay High Court restrains release of translated edition of Gita

BY: RADHIKA RAMASWAMY

Feb 14, MUMBAI, MAHARASHTRA (IE) — The Bhaktivedanta Book Trust told the court that they hold the copyright of Srimad Bhagvatam.

The Bombay High Court has temporarily restrained the release and distribution of a translated edition of the Bhagavad Gita by Thomson Press, a printing and publishing company, after another publisher approached the High Court citing a violation of copyright rules in reprinting its work without licence or authorisation.

The Bhaktivedanta Book Trust (BBT) through its counsel told the court that they hold the copyright of Srimad Bhagvatam, a translated work of which has been reprinted. The suit also says that a photograph of the reprinted work indicates that the reprint does not claim to be an independent work, adding that it is a classic edition by BBT and that it has obtained a licence from them to print and publish this work as well as other works of Swami Prabhupada, the founder of BBT. The plaint states that no such licence was granted to Thomson.
FULL STORY




BY: SUN STAFF

Feb 14, CANADA (SUN) — New items in the Sun's Classified ads section.
[ Real Estate ]