Answer

BY: PRAHLADA NRSIMHA DAS

Jun 22, FRANCE (SUN) — Referring to Caitanya das's answer, "Three Wrong Conclusions", first, someone is not very subtle if he did not understand from my article entitled "Brahmajyoti Mystery" that I was trying to give indications that our origin is the Brahman. And believed that I was thinking that we were coming from Goloka... I believe that everyone but him understood properly my point, so that may give us some very insignificant little doubts about his proper understanding of much more complicated philosophical points.
FULL STORY


A Real Woman, a Real Wife… True Well Wisher, True Love

BY: GADI DAS

Jun 22, MULBERRY, TENNESSEE, USA (SUN) — Having a great spouse is no small thing. Especially in this horrible age of selfishness. Yet that is what my wife is. She is not ordinary girl…she has been making exquisite outfits for Prabhupada's Lords all over the world, especially here in America… she started when she was 5 yrs old. That's all she really wanted to do, and that is the first thing she did when she walked into the temple on Depot Ave., in Gainesville in 1974(?) (I am writing this without her knowing so could not verify the date). She has been doing this service for 40+ years.
FULL STORY


Herbal Treatment for
Puri Deities

BY: SUN STAFF CORRESPONDENT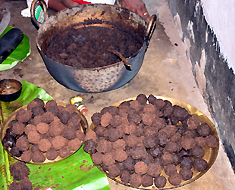 Jun 22, JAGANNATHA PURI, ORISSA

— Ayurveda might have been overshadowed by modern medicines, but the ancient method of treatment still has its firm roots in Jagannath culture. On Tuesday, the Deities were given herbal treatment to recuperate from illness they suffered post-Debasnan Purnima, an annual ritual where the Deities are given grand bath. Debasnan Purnima was observed on June 9.
FULL STORY


Dialectical Spiritualism: Samuel Alexander, Part 4

BY: SUN STAFF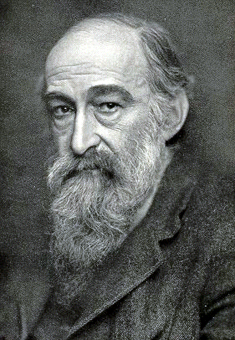 Jun 22, CANADA (SUN) —
VIII. EVOLUTIONARY NATURALISM - Samuel Alexander (1859-1938)
Syamasundara dasa: During Alexander's day, people were very optimistic about man's future, thinking that everyone would be benefitted by scientific discoveries.
Srila Prabhupada: People think that by nature's way, they will be promoted, that once they have attained the status of man, they cannot be degraded. But if one can go up, he can also go down. The rich can become poor again. Theosophists and others think that everything goes up, progresses. They don't even have the common sense to look around them.
FULL STORY


Narasimha - The Lost Temples

BY: DHRUVA DAS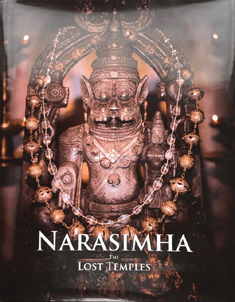 Jun 22, INDIA (SUN) — Introduction to Narasimha The Lost Temples

Lord Narasimha is known as the divine protector and remover of all spiritual obstacles. As explained in the Foreword, He appeared in the form of a half-man/ half lion incarnation of Vishnu to protect and save His devotee Prahlad, who was only a young boy at the time. Prahlad's father, Hiranyakashipu, was perhaps the most heinous demon-king that ever lived, and Narasimhadeva's destruction of this demon speaks to the power of good over evil, or righteousness over iniquity.
FULL STORY


Rath Yatra Campaign
on Social Media
Gains Momentum

BY: SUN STAFF CORRESPONDENT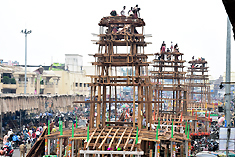 Jun 22, JAGANNATHA PURI, ORISSA

— As Rath Yatra draws near, tour operators have taken to the social networking sites to woo as many pilgrims as possible from across the country and abroad to Puri for the nine-day mega festival, starting June 25. Popular messaging sites like Facebook and Twitter are abuzz with messages, campaigns and tour packages related to car festival and Jagannath culture.
FULL STORY


Parishads: Sri Gadadhara Pandit

BY: SUN STAFF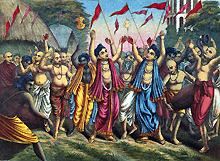 Jun 22, CANADA (SUN) — The Disappearance day of Sri Gadadhara Pandit is observed on June 23rd.
The incarnation of love who previously was the queen of Vrindavan, Radha, is now the beloved of Gaura named Srila Gadadhara Pandit. Svarupa Damodar himself indicated that he was Vraja's goddess of fortune, the Lakshmi who was previously the beloved of Shyamasundara in Vrindavan. She today has become the goddess of fortune of love for Gaura and is known as Srila Gadadhara Pandit. Lalita, who is also known as Anuradha, is Radha's closest friend and confidante. She has also entered into Gadadhara, as was shown in the play Chaitanya-candrodaya. (Gaura-ganoddesha-dipika 147-150)
FULL STORY


ISKCON's Govardhan Eco Village Launches Course for Yoga Gurus

BY: STAFF CORRESPONDENT

Jun 20, MUMBAI (BS) — [The latest shameless profiteering from Radhanath Swami's camp. Ed.]

A retreat centre linked to the International Society for Krishna Consciousness (ISKCON) today announced the launch of a month-long training course for yoga teachers.

The course, announced on the eve of International Day of Yoga, will be conducted by Govardhan Eco Village (GEV), a model farm community and retreat centre of ISKCON located at Wada in adjoining Thane district.
FULL STORY



BY: PRAHLADA NRSIMHA DAS

Jun 20, FRANCE (SUN) —
Ah?!!! And maybe some are fools and fools are some...
The maxim said in the title of this article seems to be used more and more today. I saw Garuda das, one of the ISKCON stars of the moment, using it as the title and directing line of his very boring and deluded conferences. And I heard and saw one very big guru being in the same mood and understanding.
FULL STORY


Dialectical Spiritualism: Samuel Alexander, Part 3

BY: SUN STAFF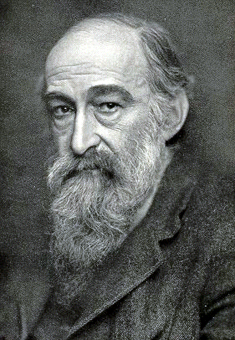 Jun 20, CANADA (SUN) —
VIII. EVOLUTIONARY NATURALISM - Samuel Alexander (1859-1938)
Syamasundara dasa: Alexander maintains that new categories are constantly being uncovered because evolution is progressing. The living entity can evolve into new forms that we now know nothing about.
Srila Prabhupada: No, we do not agree. We know that the days are going on now, and will continue, just as we have experienced them in the past. In the past there was summer, autumn, winter, and spring, and in the future these will also be experienced. Of course, the old order changes and yields to the new, but from our past experience we know what will be there.
FULL STORY


NBS#64: Maharaja Bharata's Fall Down: Accident or Intentional?

BY: NITYAM BHAGAVATA-SEVAYA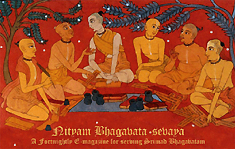 Jun 20, MUMBAI, INDIA (SUN) —
NBS#64 describes How Bharata Maharaja raised a fawn, and meditating on it, attained the body of a deer in his next life. Krishna, an ocean of cleverness, protected this deer who was previously Bharata to show that compassion, if it is an obstacle to bhakti, must be given up. The Lord shows his affection for his devotee by protecting Bharata in the form of a deer, so that he would fall in the ocean of remorse in order to drown in the ocean of prema.
1) Maharaja Bharata, Deer and Mystic Yoga - Srila Sukadeva Goswami
2) Was Maharaja Bharata's Addiction to the Deer Intentional? - His Divine Grace A.C. Bhaktivedanta Swami Prabhupada
3) Maharaja Bharata Pretended to be Materially Affected? - Srila Sanatana Goswami
4) Are the Tests Manifestations of Lord's Mercy?- Srila Bhaktisiddhnata Saraswati Thakura
5) Unfavorable to Devotional Service- Srila Bhaktivinoda Thakura

FULL STORY



BY: CAITANYA DAS

Jun 20, MANCHESTER, ENGLAND (SUN) —
How am I to conclude
Am I to follow my heart
Or should I peruse
The words of sadhus past
How am I to know
How to please our Lord
Management friend or foe
Am I wanted or ignored
Actually the sadhu
Is sweet in all respects
His heart is yours
If you want it, it reflects
The true nature of a soul
In divine service he assists
Those truly in our line
In love they never miss
An opportunity to give themselves
And bring glory to a heart
That's starved and pained and fallen
FULL STORY



BY: MADHAVA DASA

Jun 18, BELFAST, NORTHERN IRELAND (SUN) — It has now been almost 10 months since Pragosh and the Temple Council decided to remove the deities of Sri Sri Radha Madhava, after residing in Belfast for 30 years. I also reported how a member of the Belfast temple committee tried to poison and murder Tulasi Devi, amongst other strange events which had lead to many other unfortunate and inauspicious events.
Since these events occurred the temple has emptied, with only a single devotee taking residence as a caretaker. Book distributors and traveling sankirtan parties have been repeatedly refused lodging, to the degree that distribution of Srila Prabhupada's books have virtually ceased in this city.
FULL STORY



BY: CAITANYA DAS

Jun 18, MANCHESTER, ENGLAND (SUN) — I refer Pralada Nrsimha prabhu to the following purport in Caitanya-caritamrta, Madhya Lila ch. 11 text 31, for thorough understanding of ISKCON siddhanta, and of the undoubtable qualifications of Srila Prabhupada, who is Guru in the line from Mahaprabhu and Rupa Goswami.
Because of one statement of spiritual desires and service of Srila Prabhupada, one can hardly presume to know his relationship with Krishna. Rather, one should refer to the understandings of the acaryas in our line and the mood they follow. There is much evidence. And as Prabhupada would say, what business is this of yours.
FULL STORY



BY: PRAHLADA NRSIMHA DAS

Jun 18, FRANCE (SUN) — About the fall of jiva, my article, like many others of mine, was an attempt to take the subject from another angle. Personally, I know since a long time that the jiva comes from Brahman and till now, never put one toe in the spiritual world. We just had a little vision of it. So, it was not a mystery for me. But because, since so long, this fact is denied, in spite of so many hot discussions and arguments based on Sastra and acarya's quotes, and because there are also all kinds of devotees functioning differently, it can be useful to catch the subject on another plane.
FULL STORY


New Police Wing for
Puri Devotees during Rath Yatra

BY: SUN STAFF CORRESPONDENT

Jun 18, BHUBANESWAR, ORISSA

— Puri Jagannath is all set to host annual Rath Yatra next week. The security personnel to be deployed during the nine-day Rath Yatra, starting June 25 at Puri, will have some new faces. The state police have decided to launch a newly raised wing—Odisha Swift Action Force (OSAF)—for better crowd control during the car festival.

Director General of Police, Kunwar Brajesh Singh said the OSAF has been raised in the lines with the Rapid Action Force (RAF). "We have imparted special training to the OSAF personnel under the RAF. They will use sophisticated weapons and wear a different uniform. Such units will always be stationed in Rourkela, Baripada and Cuttack," Singh said. OSAF is likely to be launched formally two or three days before Rath Yatra. They will start their first duty from the car festival.
FULL STORY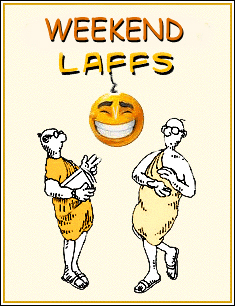 Jun 18, CANADA (SUN) — The Sun's weekly cartoon series.
FULL STORY